Sing Sing Recording Studios are certified iTunes 'MFiT Providers' via experienced Sound Engineer, ROSS COCKLE (who masters exclusively at Sing Sing Recording Studios.
Ross has spent over 40 years as a Recording and Mix Engineer, a Producer, a Music Editor and a Mastering Engineer. During this period he has worked on countless projects for the Music, Film, Television and Advertising Industries. Ross has been mastering since the 1990's and has worked on projects from almost every conceivable musical genre (from hip-hop, rock and country to jazz, opera, orchestral – and more). With such an extensive knowledge of audio production and a long, long list of credits to his name, Ross is well placed to tackle any mastering project.
Clients can either arrange to attend a Mastering session in person or simply send their mixes in. Being a no-nonsense Mastering Engineer, clients may rest assured that Ross will not waste time on unnecessary mastering. Rather, he gives every job his complete attention with the sole aim of getting each track into the best possible shape it can be.
We can provide your finished tracks as CD Masters and CD reference copies or organize to deliver them digitally. Ross is happy to create DDP sets and can also master for vinyl.
Ross already has a well established mastering clientele but he is always happy to hear from new Artists, Engineers and Producers. He will gladly discuss your mastering needs, answer any questions you may have and give you a quote. For a price list and to contact Ross, please email or phone us with your project details.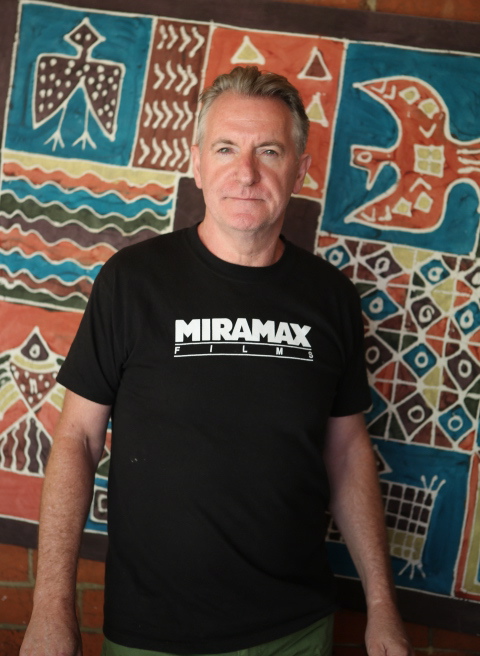 NB: Sing Sing Recording Studios does not offer a CD Duplication service.
* Aaron Choulai ('We Don't Dance - Live')
* Ali McGregor ('Alchemy')
* Ali McGregor ('Jazz Cigarette')
* Allan Browne Trio ('Lost In The Stars')
* Amistat ('Its Not Words')
* Angus & Julia Stone ('Angus & Julia Stone Live')
* Angus Stone ('Broken Brights')
* Anita Lane [Producer; Mick Harvey]
* Archie Roach ('Journey')
* Augie March EP ('Waltz')
* Australian Arts Orchestra/Monash Ensemble ('Shapeshifter')
* Blue King Brown ('Worldwize')
* Cezary Skubiszewski ('After The Deluge' Film Soundtrack)
* Cezary Skubiszewski ('Black & White' Film Soundtrack)
* Cezary Skubiszewski ('Book of Revelation' Film Soundtrack)
* Cezary Skubiszewski ('Death Defying Acts' Film Soundtrack)
* Cezary Skubiszewski ('Night' Film Soundtrack)
* Clairy Browne & The Bangin' Rackettes ('Baby Caught The Bus')
* Clare Bowditch ('When the Lights Went Down')
* Come in Spinner ('More')
* Crying In Public Places
* DADS ('Man of Leisure')
* Darren Glen/ 2Q Records [Liberation]
* Darryl McKenzie Jazz Orchestra ('Return Journey')
* Daryl Braithwaite ('The Lemon Tree')
* Dave Graney & The Lurid Yellow Mist ('Rock'n'Roll Is Where I Hide')
* David Hirschfelder ('Better Than Sex' - Film soundtrack)
* Deborah Conway ('Ghost Stories' & 'Everybodyâ??s Begging')
* Dianna Kiss / Ross Hannaford
* Dirt Farmer ('Delilah Lightning')
* Doug De Vries/Diana Clarke
* EMI: 'He Will Have His Way - The Songs Of Tim & Neil Finn'
* EMI: 'She Will Have Her Way - The Songs Of Tim & Neil Finn'
* EMI: 'They Will Have Their Way - The Songs Of Tim & Neil Finn'
* Eagle & The Worm ('Strangelove')
* FLAP! ('A Great Day for the Race')
* Felix Riebl ('Dreamers')
* Felix Riebl ('Into The Rain')
* Francesco Viran ('Alas Negras')
* Gareth & Bryn Burnell ('Dersu Urzala')
* Gareth Liddiard ('Strange Tourist')
* Gordon Frost Productions ( 'Falling Slowly' from the stage musical 'Once' )
* Greta Bradman ('Forest of Dreams')
* Greta Bradman ('Grace')
* Harry James Angus ('Little Stories')
* Helen Begley ('The Bride')
* Husky ('Forever So' - mastered for iTunes)
* Jackson Jackson ( 'The Devil in Me' - single)
* Jackson Jackson ( 'The Fire Is On The Bird')
* Jackson Jackson ( 'Tools For Survival')
* James Hazelden ('Fragment')
* James Mustafa Jazz Orchestra ('The Last Sacturary')
* Johnny Rock & The Limits
* Jon Delaney ('La Mauvaise Reputation')
* Jonathan Harding ('Baby Steps')
* Jonathon Welch ('Vincere')
* Julian Johnson ('Ocean's End')
* Katie Noonan ('Songbook')
* Kev Carmody ('Cannot Buy My Soul')
* Liberation Music: 'Crucible - The Songs Of Hunters & Collectors"
* Lisa Miller ('Meet The Misses')
* Lisa Miller [Producer; Barry Palmer]
* Lisa Miller [Producer; Shane O'Mara]
* Martin Martini ('Vienna 1913')
* Melbourne Singers of Gospel
* Melbourne Welsh Male Choir ('In The Spirit')
* Mick Harvey ('Australian Rules' - Film Soundtrack)
* Monash Art Ensemble (the George Lewis Sessions)
* Monique Brumby ('Silver Dollars')
* Paul Gillett ('Otto Bloom')
* Paul Grabowsky ('Tales of Time & Space')
* Paul Grabowsky/ Archie Roach/ Ruby ('Ruby's Story')
* Paul Kelly & Uncle Bill ('Smoke')
* Paul Kelly ('Conversations')
* Paul Kelly ('Fireflies' - compilation)
* Paul Kelly ('Jindabyne' - Film Soundtrack)
* Paul Kelly ('Lantana' - Film Soundtrack)
* Paul Kelly ('Songs From The South')
* Paul Kelly ('Spring & Fall')
* Paul Williamson Quartet ( 'In Cahoots [Inside Out]' )
* Perfect Tripod ('Perfect tripod:Australian Songs')
* Pound System/Superjesus
* Pretty City ('Colourize')
* Rhonda Burchmore ('Cry me A River')
* Rhys Muldoon ('Bob The Bear')
* Rob Burke ('Power of the Idea')
* Rob Snarski & Dan Luscombe
* Simon Phillips ('Out of the Blue')
* Stardust Five with Paul Kelly
* Stephen Cummings ('Good Bones')
* Stephen Cummings ('Love-O-Meter')
* Stephen Cummings ('Reverse Psychology')
* Stephen Cummings ('Senso' & "Wonderful Life': re-issues)
* Stephen Cummings ('Tickety Boo')
* Suzie Ahern/Michael Spiby - Come In Spinner
* Tess Hansen ('Answers')
* Tess McKenna [Producer; Shane O'Mara]
* The Acfields ('Timber & Steel')
* The Baker Suite ('Your Dreaming Self')
* The Big Scary ('The Big Scary Four Seasons')
* The Cat Empire & Owl Eyes ('Confide')
* The Cat Empire ('Cinema')
* The Cat Empire ('Cities')
* The Cat Empire ('Live on Earth')
* The Cat Empire ('Two Shoes')
* The Conglomerate ('Hold Your Breath')
* The Genie ('The Genie Two')
* The Living End (B Sides)
* The Perch Creek Family Jug Band ('Jumping on the Highwire')
* The Sand Pebbles ('Ceduna')
* The Verses ('Running Away')
* The Wog Boy [Film Soundtrack]
* Tin Pan Orange ('Over The Sun')
* Tina Arena ('Symphony of Life - Live')
* Tinpan Orange ("The Bottom of the Lake")
* Tinpan Orange ('Flowers')
* Tinpan Orange ('Lovely)
* Tracy McNeil ('Nobody Ever Lives')
* Vika & Linda Bull ('Live')
* We Two Thieves ('At Midnight We Ride')
* Woo Hoo Review ('Dear Animals')
* Z featuring Joanne ('Jackie' & 'Pack Your Bags')